i've wanted a long-ish waistcoat for a while. it seems like a great layering piece to just throw on over a simple t-shirt or top. i bought a couple inexpensive ones a few years ago but got rid of them because they weren't quite right. i love the way the ysl one above is more of a sleeveless blazer. and that wide lapel is very cool.
we had a short stop at
komakino
this past weekend where i tried on a mens number (n)ine tuxedo style waistcoat that was quite perfect. it had a satin shawl collar. i like looking at komakino for myself because many of the labels cater to very slender fits that work well for me. also, the store is not pretentious at all, unlike many 'high end' and 'avant garde' boutiques. campbell, the owner, is very nice and helpful and we often chat about the genius of rick owens while i browse.
i like to support stores like that rather than ones with bitchy sales people who don't give me the time of day because i am not an old-moneyed middle aged woman decked out in chanel*. i had a run-in with a horrible woman at holt renfrew the last time i was there and i had to restrain myself from cursing at her. actually, as of late, i have had quite bad luck with ridiculously unhelpful, unknowledgeable and useless customer service whether from brick and mortar stores or online stores.
anyway, enough with the complaining.
some other beautiful things komakino had were from julius, the viridi-anne and rick owens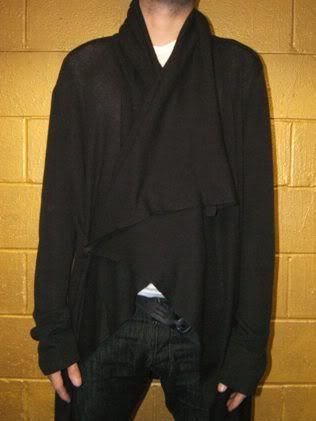 julius cardigan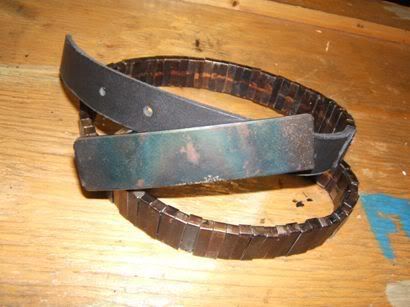 the viridi-anne belt. i've been lusting after this for a while but $600 for a belt is a wee bit out of my price range.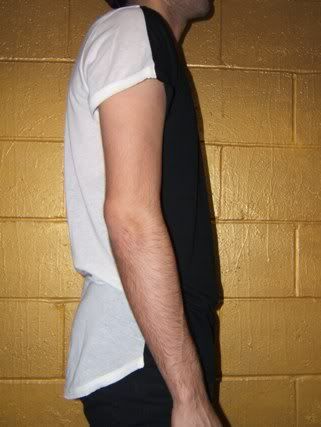 half and half ann demeulemeester t-shirts. love these.
damir doma transparent bomber. transparencies are another thing i would like to dabble in once i get my sewing machine back.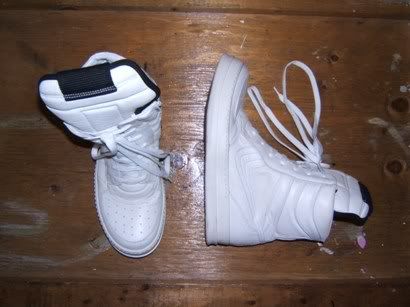 rick owens sneakers.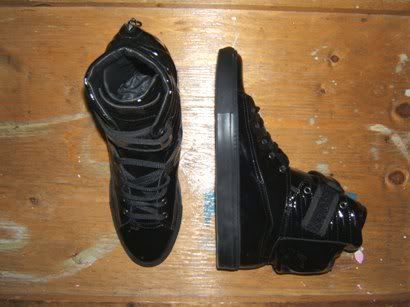 raf simons astronaut sneakers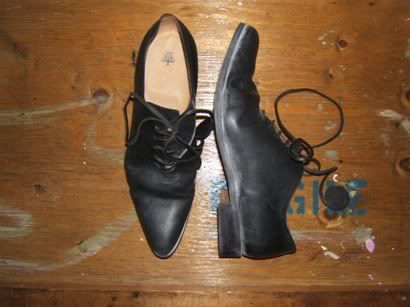 sak lace-ups
*i don't have anything against old-moneyed people, middle aged people, or chanel. i am just talking about the stereotypical woman that certain sales associates kiss the arses of and just dying to help so they can put into practice their fake 'rich' accent.